EMPLOYMENT OPPORTUNITIES
---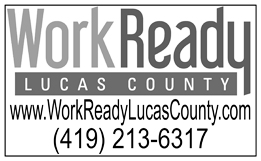 ---


Music Director
Glenwood Lutheran Church, 2545 Monroe Street, Toledo, OH, 43620 is seeking a Music Director. The ideal candidate should possess a Masters Degree in Music or equivalent, and be familiar with Lutheran liturgical music as well as African American music and instrumental accompaniments. Salary is negotiable commensurate with education and experience. Candidates may send resume to the church: glenwoodpastor@gmail.com. The closing date is October 11, 2019.
Interview process: 6 on hiring committee, each select one area to share with candidate. Others are not to BUTT IN!
1. History of church (P4 Pr Chris., P2 Nancy)
2. Teaching necessities (P3 Chris, P1 Nancy)
3. Existing rehearsal, meeting schedule (Chris- past choir routines, Nancy, P 5)
4. Available equipment
5. Expectations (Chris p 2 P4)
6. Housekeeping responsibilities
Candidate to request salary package, have questions answered, and be notified ASAP about committee's decision.
---
Canine Care Center Supervisor
Lucas County
Lucas County Canine Care & Control is accepting applications to fill the position of Canine Care Center Supervisor until the position is filled. Additional information regarding the duties are available on the Lucas County web site (www.co.lucas.oh.us). Click on "Apply for a Job" and then select "Canine Care Center Supervisor" from the list to read more or apply.
An Equal Opportunity Employer
---
TOLEDO LEGAL AID SOCIETY
TLAS Fellowship Program is hiring up to six attorneys in Lucas County, Ohio. Successful candidates must be licensed with the Ohio Supreme Court. Graduates from an accredited college of law who are awaiting Ohio bar results will be considered for the program. Please see http://www.nlada.org/node/27416 for a more detailed description. Email cover letter and resume by October 11, 2019 to: ToledoLegalAidSociety@Yahoo.com
---
BLACK & BROWN UNITY COALITION
EXECUTIVE DIRECTOR
POSITION
THE BLACK & BROWN Unity Coalition is seeking an Executive Director with a commitment to improving the human condition of those underserved in our community, a passion for community outreach to achieve our goals and objectives
The Executive Director is the key management leader of the Black/Brown Unity Coalition. The Executive Director is responsible for overseeing the administration, project management and strategic plan of the organization. Other key duties include fundraising, marketing, and community organizing. The position reports directly to the Board of Directors.
For more information please contact:
Mrs. Juanita Greene
@ 419-255-0097 First Church of God, 3016 Collingwood Blvd. Toledo Oh. 43610 email fcogoffice@bex.net

---
SNOW PLOW OPERATORS WITH VEHICLES
The City of Toledo, Streets, Bridges, & Harbor Division is interested in contracting with owners/operators of snow plow vehicles for plowing on residential streets during heavy snow conditions. All bids must be received by 1:30 PM October 22nd, 2019. For a copy of the bid proposals and specifications visit
https://www.planetbids.com/portal/portal.cfm?CompanyID=22576
or contact:
STREETS, BRIDGES, & HARBOR
1189 W. Central Ave. Toledo, Ohio 43610
PHONE: 419-245-1589

---

Proposals for Community Mini-Grant Cycle
The Mental Health & Recovery Services Board of Lucas County (MHRSB) is seeking proposals for our upcoming Community Mini-Grant Cycle. Interested grassroots organizations that provide services to the population that MHRSB serves are encouraged to apply. Services can include programming that offers skills, strengths, resources, supports, or coping strategies. Proposals are to be delivered no later than 4:00 p.m. EST on October 24, 2019. Direct all questions to netmail@lcmhrsb.oh.gov. A complete description of the "Request for Proposal" and information on upcoming Grant Writing Workshops can be found at http://www.lcmhrsb.oh.gov/publicnotice/.

---
Deputy Chief of Police




The Village of Ottawa Hills (pop: 4,500 in northwest Ohio) is seeking an experienced law enforcement professional to serve as Deputy Chief of Police. Under the general guidance of the Chief of Police, the Deputy Chief is responsible for day-to-day management of all Police Department operations.

The Police Department is a 24-hour operation with 13 full-time employees. Together, they are dedicated to fair and consistent law enforcement and preserving peace and quality of life. The Department prides itself on providing a strong sense of security to residents.

To ensure Village residents continue to receive this level of service, the successful candidate will continuously review department operations to plan for future improvements; review and adopt progressive law enforcement strategies; ensure department members continue to receive superior training; and further strengthen already strong relationships with residents and the village school system.

Due to the Village's size (about 2 square miles), the Police Department is very visible in the community. Our officers know the names of most residents, and their children. Our size enables us to offer a high level of service beyond basic law enforcement, such as resident house checks and bicycle registrations. Our officers also are active in the buildings of the Ottawa Hills Local Schools (1,000 students), consistently one of the top ranked schools in Ohio.

The Village and the Police Department are comprised of diverse populations. The successful candidate needs to have experience working with diverse populations and being a positive force in building inclusive communities.

The position's budgeted pay range is $86,460 -$101,900, depending on qualifications.

The Village is able to offer the successful candidate benefits that include health care, paid holiday time, sick leave accrual, sick leave bonus, and vacation accrual.

Minimum Qualifications:

· Bachelor's degree from an accredited college or university.

· Minimum of 10 years of law enforcement experience with at least five years of command or management-level experience.

· OPOTA certification.

Preferred Qualifications:

· Previous experience at the rank of police lieutenant, captain, deputy chief or chief.

· A master's degree or completion of advanced management training such as the Police Executive Leadership College (PELC), the Certified Law Enforcement Executive program (CLEE), the FBI National Academy, or Northwest School of Police Staff and Command.

The selected candidate will be subject to a comprehensive background investigation, psychological evaluation, and pre-employment medical testing.

The first review of resumes begins October 18, 2019. The Deputy Chief of Police position will remain open until filled.

The Deputy Chief of Police job description is available at www.ottawahills.org/deputy-chief

Candidates must submit a resume and cover letter to:

Chief John Wenzlick

Ottawa Hills Police Department

2125 Richards Road

Ottawa Hills, Ohio 43606
---
Producer:
WGTE Public Media seeks a full-time, Producer to coordinate, acquire, and
edit short and long form videos as well as live studio and field
productions.

Previous experience in videography and digital editing required.
Experience with Adobe Premiere, After Effects, Final Cut Pro, and
directing/technical directing strongly preferred. Candidate must be
willing to work a flexible work schedule, including evenings and weekends.
Bachelor's degree in a field such as liberal arts, radio & television
broadcasting or journalism preferred; or a minimum of an Associate's
degree in a related field, or two years related experience and/or training
required. A valid driver's license is required. Send your cover letter
and résumé to: Human Resources, P.O. Box 30, Toledo, OH 43614, or
employment@wgte.org. EOE/ADA
---
Madhouse is looking for a web developer

We're a group of creative thinkers and makers working together to solve client problems. We're excited about new learning opportunities and obsessed with good design.

If you are an experienced web developer who is proficient in front-end development with Javascript, HTML and CSS this might be the place for you!

Looking for:
* Strong HTML/CSS skills
* Strong MySQL skills
* Strong scripting skills (PHP, Javascript, +frameworks)

Would be cool if you had this experience as well:
* Experience with custom website design
* Experience managing web hosting
* Experience with terminal / SSH commands
* Experience with task managers (grunt, gulp, etc.)
* Experience with package managers (composer, npm, etc.)

Apply here:
madmadmad.com/careers
---

NOTICES
PUBLIC NOTICE
CITY OF TOLEDO
2020-2025 FIVE-YEAR CONSOLIDATED PLAN
FOR INTERESTED CITIZENS, AGENCIES, AND COMMUNITY GROUPS
The City of Toledo will hold a public hearing on January 07, 2020, at 4:00 p.m. to meet with interested citizens and community groups to solicit input and comments on utilization of Community Development Block Grant (CDBG), HOME Investment Partnerships (HOME), Neighborhood Stabilization Program (NSP), and Emergency Solutions Grants (ESG) program funds over the next five years. These funds are allocated to the City of Toledo by the U.S. Department of Housing and Urban Development (HUD) and may be utilized for public facilities improvements, removal of slum and blight, public services, housing-related projects, removal of architectural barriers, and economic development. Projects must generally benefit low- and moderate-income persons.
The Consolidated Plan is a five-year vision and strategic plan of how these funds will be used to help address the City's housing and community development needs. The Annual Action Plan will describe how the City will use funds allocated each year to address the objectives and goals outlined in the Consolidated Plan. The City must submit these two plans in order to receive the funding from HUD.
As mandated by the Federal regulations at 24 CFR Part 91, the City is starting a collaborative and community planning process. As part of the planning process, the City will be conducting public meetings to solicit input on housing and community development needs, priorities, and the use of program funds. The information gathered will be combined with other data and summarized in the "Five-Year Consolidated Plan" for FY 2020-2025 and the "Annual Action Plan" for FY-2020.
All interested citizens, community groups, and persons working in the City are invited to attend these meetings. The locations and dates of meetings are provided below. If you are unable to attend meetings and wish to provide input for consideration, please mail your comments to the City of Toledo, Department of Neighborhood and Business Development, One Government Center, Suite 1800, Toledo, OH 43604, ATTN: 2020-2025 Five-Year Consolidated Plan, by March 26, 2020.
You may also e-mail your comments to monica.brown@toledo.oh.gov .
Public meetings on the 2020-2025 Five-Year Consolidated Plan are scheduled as follows:
Tuesday, October 22, 2019, 6:00 p.m.
Zablocki Senior Center
3015 Lagrange Street, Toledo, OH 43608
Wednesday, October 23, 2019, 6:00 p.m.
Believe Center
1 Aurora Gonzalez Drive, Toledo, OH 43609
The City will also be issuing an online survey to receive public comments. Please visit the City's website at https://toledo.oh.gov and/or follow us on Facebook.
For reasonable accommodations or additional information regarding this process, please contact Monica Brown, Administrative Analyst IV, at (419) 245-1400.
---
NOTICE TO BIDDERS
SEALED PROPOSALS for bidding on Blue Creek Metropark Multi Use Trail Extension will be received; opened; and read aloud at the Metropolitan Park District of the Toledo Area, Fallen Timbers Field Office, 6101 Fallen Timbers Lane, Maumee, Ohio 43537 Friday, October 18, 2019 at 3:00 p.m. local time.
THE SCOPE OF WORK consists of construction of a 12 foot wide paved multi use path 1,879 feet in length. General construction includes erosion control, limited select demolition, earthwork, aggregate base, asphalt, striping, topsoil, seeding and mulching. Bidders may obtain copies of plans, specifications, contract documents and plan-holder's list through Newfax Corporation, 333 West Woodruff, Toledo, Ohio 43604 between 8:30 a.m. and 4:30 p.m., Monday through Friday (check made payable to Newfax Corporation) or via the Newfax Digital Plan Room at www.newfaxcorp.com. Newfax can be contacted at 419-241-5157 or 800-877-5157. A non-refundable fee of $15 is required for each set of full-size documents obtained. For additional information, please contact Jon Zvanovec @ 419-360-9184, jon.zvanovec@metroparkstoledo.com.
EACH BIDDER MUST FURNISH either (1) a bond for the full amount of the bid or (2) a certified check, cashier's check or irrevocable letter of credit in an amount equal to ten percent (10%) of the bid with its bid. The successful bidder must furnish a 100 percent (100%) Performance Bond and a 100 percent (100%) Labor and Materials Bond.
No bidder may withdraw its bid within thirty (30) days after the actual date of the opening thereof.
THE BOARD OF PARK COMMISSIONERS OF THE METROPOLITAN PARK DISTRICT OF THE TOLEDO AREA reserves the right to reject any or all bids, and to waive any informality in bidding.
By order of the Board of Park Commissioners
METROPOLITAN PARK DISTRICT OF THE TOLEDO AREA
David D. Zenk, Director
---
Meet, Greet, Shop & Sing!
with DJ Miss T
at The Truth Art Gallery
1811 Adams Street, Toledo, OH
Sunday October 20th, 2019, 2pm-6pm
(Vendors, Poetry, and Karaoke)
No cover charge. Stop by and say hi!
---
ATTENTION AFRICAN AMERICAN VENDORS!

Join us for the 2nd Annual REAL BLACK FRIDAY TOLEDO! Black Business Expo. If you are an African American owned business looking to market your products or services to HUNDREDS of customers, register today to be a vendor at the largest Black Business Expo in Northwest Ohio.

The REAL BLACK FRIDAY TOLEDO! Black Business Expo is conveniently located within the central city of Toledo at The New Life Center on the campus of Bethlehem Baptist Church. This attractive, secure, one-level building offers 7,000 square Ft. of opportunity for vendors to have a wonderful and interactive experience with convenient and easy to access parking. The event is inside and will take place come rain or shine!

The event will take place November 29, 2019, from 11:00am until 5:00pm. Early bird registration is open now and you can take advantage of a 25% discount on the purchase of your table until September 27, 2019. Tables are limited, so don't miss out on this opportunity to sell on the hottest shopping day of the year. Visit www.ivinstitute.org to register.

For additional information or questions, please contact the Ivy Entrepreneur Institute at 419-989-6771.
---
REAL ESTATE

ABUNDANT LIFE OF PERRYSBURG
ACCEPTING APPLICATIONS
Abundant Life of Perrysburg is accepting applications for its subsidized apartment communities. Abundant Life #1 offers independent living for senior citizens 62 years of age or older and individuals 55 or older with a physical impairment. Abundant Life #2 is a supportive living complex for people 62 and older. To apply individuals must meet the age and annual income requirement of no more than $24,150.00 for one person or $27,600.00 for two people.
We are located in the Three Meadows subdivision near the Manor of Perrysburg. Our garden style apartments offer an open floor plan, one bedroom, secured buildings with private patios and individually controlled heat and air conditioning.
We have a bus that transports all residents to area grocery stores and monthly outings. We offer exercise, worship services and a variety of opportunities for our active and not so active seniors. Please call (419)874-4371 to find out more about our fabulous communities and our availability for apartments. You may also visit us on the web at abundantlifeperrysburg.org.
---
Northgate Apartments
610 Stickney Avenue
Toledo, Ohio43604
*Now accepting applications for One and Two bedroom Apartment Homes*
Senior Community for persons 55 years and older. Rent is based on income. Our Activity and Service Coordinators are on site. Heat included. Chauffeured transportation to nearby shopping and banks available.
419-729-7118
Equal Housing Opportunity/Equal Opportunity Employer
---