EMPLOYMENT OPPORTUNITIES
---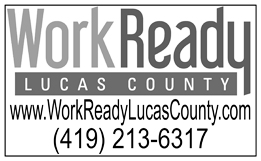 ---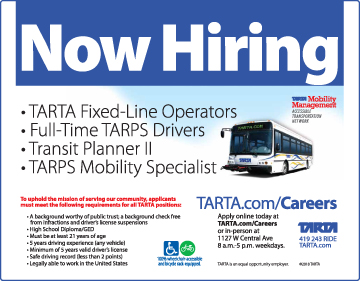 ---
Owens Community College seeks candidates for the following position
Director, TRIO Student Support Serviced (Grant-Funded): This position works with a team of Academic Coach Representatives and tutors to ensure that students are receiving sufficient support to be successful at the college. Provide vision for the program, supervision for the staff and overall management of the budget and compliance with the US Department of Education. Qualifications: Bachelor's degree is required, preferably in Education, Administration, Counseling, Social Work or other related field. Minimum of three years of experience administering and developing SSS or similar programs. Experience working with diverse student populations, especially in higher education, and experience with TRIO-eligible or similar program.
Owens Community College invites you to learn more about this exciting job opportunity at https://jobs.owens.edu
Become part of our inclusive culture that embraces and celebrates diversity.
AA/EOE
---
NOTICE OF JOB VACANCY


LICENSED SOCIAL WORKER OR REGISTERED NURSE
Care Manager- Aetna with three (3) years of experience in home care, or gerontology. To work with MyCare Ohio program in the Toledo area. To conduct care management, and assessments for individuals in need of community based long-term care. Benefit package. Knowledge of community resources and reliable transportation required.
EEO/AAP, Bilingual and minority applicants encouraged to apply.

Deadline for application: Until position filled


Submit resumes to:
Samuel H. Hancock Ed.D.
Human Resources Officer
Area Office on Aging of NW Ohio, Inc.
2155 Arlington Avenue
Toledo, Ohio 43609
Or jobs@areaofficeonaging.com

This description is intended to indicate the kind of tasks and level of work difficulty required of the position. The title of this job shall not be construed as declaring the specific duties and responsibilities of the position. This position description and/or job vacancy notice is not intended to limit or in any way modify the rights of any supervisor to assign, direct, and control the work of employees under supervision. The use of this particular expression or illustration describing duties shall not be held to exclude other duties not mentioned.

---
REGISTERED NURSE
Lucas County Children Services is seeking candidates for a Registered Nurse. See additional requirements and apply at www.lucaskids.net. EOE Valuing Diversity. No phone calls please.
---

NOTICES
Request for Proposal for Mini Grants
In continuing efforts to foster activities that promote positive mental health and prevent substance abuse, The Mental Health and Recovery Services Board (MHRSB) of Lucas County is pleased to announce an opportunity for funding through its FY 19 Mini Grant. The Board is seeking to provide up to $5,000 in funding to grass roots organizations and individuals that are providing programming that build assets or skills, resources, supports, or coping strategies for the population that the MHRSB serves. A complete description of the "Request for Proposal for Mini Grants" can be found at www.lcmhrsb.oh.gov. Proposals must be received no later than 4:30 PM on Friday, November 9, 2018.
---
A
WESOME Panama Trip
Panama City, Panama
The most cosmopolitan capital in Central America
6 days, 5 nights
Included: Tours, Breakfast and more,
$695 land ppd
Powell & White Elegant Tours
Call 419-536-1519 or 248-890-8345 cell
Ophelia Powell
---
---
REAL ESTATE
RENT SPECIALS
3 Bedroom Home, 2258 Whitney
2 Story, 1.5 Bath, Cozy
2 Bedroom Apartment, 2018 Glenwood
Spacious, 1800 sq. ft
No Credit, Bad Credit OK, S8 Welcome
Call 419-865-7787
---
NORTHGATE APARTMENTS
610 Stickney Avenue
Toledo, Ohio 43604
*Now Accepting Applications for 1 and
2 Bedroom Apartment Homes*
Senior Community for persons 55 years and
older. Rent is based on income. Our Activity and
Service Coordinators are on site. Heat included.
Chauffeured transportation to nearby shopping
and banks available.
EQUAL HOUSING OPPORTUNITY/EQUAL OPPORTUNITY EMPLOYER
---
ACCEPTING APPLICATIONS FOR THE FOLLOWING AFFORDABLE HOUSING WAITING LISTS
All rent is based on income
A Qualifying physical or developmental disability required for the following:
Accessible Country Trails I and II
One (1) and Two (2) bedroom accessible units
Brookview Gardens
One (1) and Two (2) bedroom units
Ottawa River Estates
One (1) bedroom units
Woodside Village Apartments
One (1) bedroom units
---
RENASCENCE OTTAWA AREA RESIDENCES
3 & 4 BR Single Family Homes with attached garages.
Many homes newly remodeled and available immediately.
All appliances included.
Please call 419-389-0096 or visit our office at
1258 Rockcress Drive, Toledo, OH 43615
Income restrictions may apply.
Voice/TTY: 1-800-553-0300
This institution is an equal opportunity provider and employer.
---