<![if !vml]>
<![endif]>
June 22
Juneteenth at the Frederick Douglass CA: 11 am to 4 pm; Black Lives Matter Day
June 23
United MBC Youth Day Service: 10:45 am
St Paul MBC Annual Youth Day: Joint Sunday school at 9:30 am with Min. Jaron Jackson; Morning service at 10:45 am with speaker Jasmine Aaron-Pope of Canaan Manifested Word Church; "God's Got It:" 419-246-2886.
June 30
Calvary Baptist Church Lion of Judah Victory Choir Anniversary Celebration:
4:00 pm; "I Will Bless the Lord at all Times, His praises shall Continually Be in My Mouth!"
St. Stephen AME Annual Pew Rally: 3 pm; An inspirational program: 419 244-0402
Ebenezer MBC 100 Women in White Service: 4 pm; Speaker Min. Kay Crenshaw
of 2nd Baptist; "This Little Light of Mine; I'm Gonna Let It Shine"
October 23
UT's "Tricks Treats & Dunks:" 6 to 8 pm; Savage Arena; Trick or treat for kids
from 6 to 7 pm; Costume contest at 7; Rockets players at various games
---
---
---
Washington D.C. Trip
Fascinating Washington,D.C.
Beautiful and powerful D. C.
5 days, 4 nights
Sept 27 – Oct. 1, 2019
$550.00 ppd, $75.00 deposit needed
Includes: 4 breakfasts and 4 dinners
Tours: Museum of African History &
Culture, National Archives, Capital,
Martin Luther King Memorial, World
War II monument, and many more.
Powell & White Elegant Tours
Ophelia Powell 419-536-1519 or
248-890-8345 cell or
Cathy Woodward 419-917-2695
---
---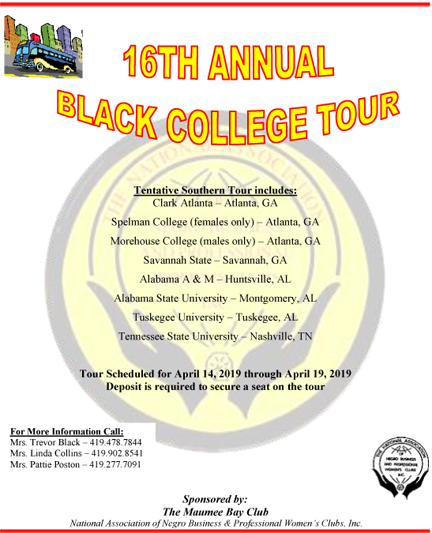 ---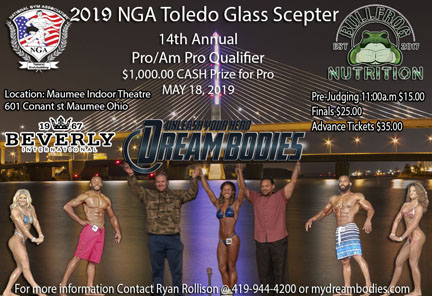 ---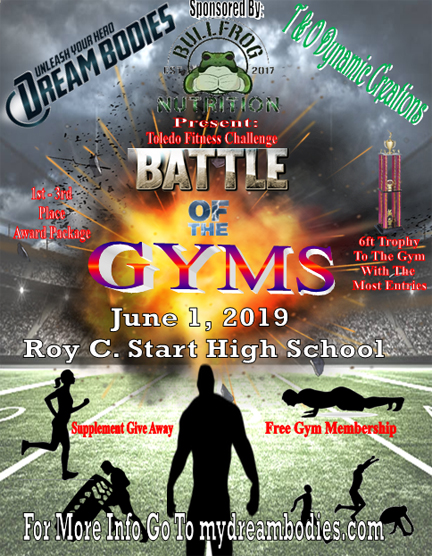 ---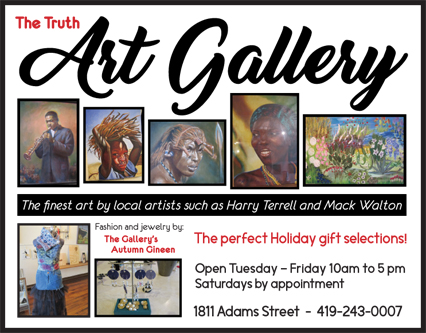 ---
---
---