Please join Councilman Tyrone Riley for
Share the Vision
Thursday, October 18, 2018 • from 5-8p.m.
Toledo Museum of Art Glass Pavillion
2444 Monroe Street, Toledo, Ohio
This event is to help create connections, business card exchange,
for Minority Businesses in the Toledo area. If you are a minority
business owner that specializes in the Construction Trades, Skilled
Trades or Business Supplies and Services, please attend this exciting
networking event.
To RSVP and for more information contact:
Mrs. Andrea Morrow - Legislative Aide - City of Toledo - 419-245-1611
---
MOTOWN SWEETEST DAY PARTY!
October 20 2018. At UAW Local 12, 2300 Ashland Avenue. From 7 pm to Midnight – DJ, Free Food served from 8 pm to 10 pm, Free Beer. Price $20 for advance tickets; $25 at the door. Presented by UAW Local 12 Civil Rights Committee. Contact Doris Roberts – 419-350-3233
---
Toledo Library to Address Domestic Violence
October is Domestic Violence Awareness Month, and the Toledo Lucas County Public Library is partnering with Bethany House, Toledo's only long-term Domestic Violence shelter, to address the issue through a series of programs hosted as part of its new Steinem Sisters Collection.
Recognizing Domestic Violence
(Th) Oct. 25 | 6:30 p.m. | Oregon
Children and Domestic Violence
The Silent Witness Project Exhibit
Oct. 1 - Nov. 2 | Library Hours | Reynolds Corners
Features stories of girls and women murdered by their intimate partners in an effort to increase awareness about the deadly consequences of domestic violence. The Northwest Ohio chapter of the Silent Witness Project memorializes more than 50 such victims from the area and is housed and maintained by Bethany House.
About the Steinem Sisters Collection:
The Steinem Sisters Collection is a feminist collection created to celebrate the lives and achievements of women, to champion their historical, cultural and political contributions, and to provide a welcoming space for women to share their truths and ideas.
---
October 21
Toledo Chapter of the American Guild of Organists 2018 Scholarship Auditions:
3 pm; Open to students 7th through 12th grades and you ng adult
organists; Hope Lutheran Church: 419-473-1167 ext 230
New Hope MBC 1st Pastoral Anniversary: Pastor Otis Jones and First
Lady Dara Jones; 11am and 4 pm services: 419-243-4902 or 419-244-2964
St. Paul AME Zion Church Correctional Lay Sunday: 11 am; Guest
speaker Bonita Adams of Walls Memorial Chapel AME Zion
New Prospect MBC First Home Coming Service: Calling all past, present
and future members and friends; 11 service with guest speaker Rev. Casey
Diggings; 4 pm service with speaker Rev. R. Carson of Southern Baptist
October 28
Calvary MBC 89th Church Anniversary: "A Church Founded on Faith
Inspired by Hope and We Give Thanks;" 4 pm; Guest Church Philippians
MBC of Lima and Pastor B. LaMont Monford
November 7
Effects of Addiction on Our Families and Communities: 6 pm; Question
and answer session with community leaders; Robinson Elementary; Become
part of the solution to end addiction in Lucas County
---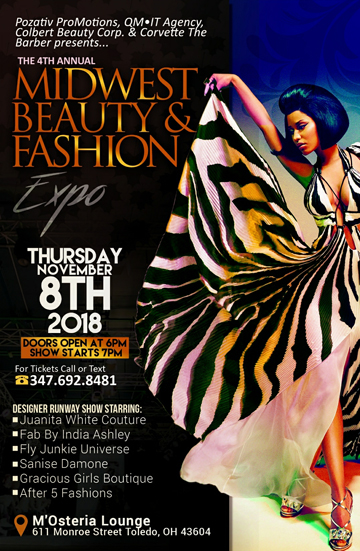 ---
---
---